As our name implies, we're not just a planning and design firm. Instead, we address the full scope of placemaking — planning and urban design, context-specific coding, community engagement, implementation, and the marketing of great places -- and put our focus on the kind of viability that turns vision into reality. United by a mutual passion for creating timeless and endearing places, we're a unique collection of professionals -- planners, designers, coding fanatics, economic strategists, and storytellers schooled in journalism, public relations and marketing -- rigorous in our insistence that every skill, every strategy, every tool serve the goal of making places in which families and businesses of all kinds can thrive for generations to come.
Operating in both the United States and Canada, we're relentless connectors. Our extensive relationship building and broad network of strategic partnerships allows us to transcend the limitations of a static, in-house staff with custom project teams, tailor-assembled to the specifics of each unique engagement.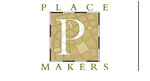 General Inquiries
info@placemakers.com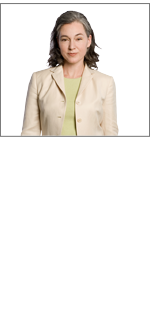 Hazel Borys
Principal | Managing Director
Winnipeg, MB
"Belief creates the world we know.
I help people see the possibilities."
As PlaceMakers' Managing Principal, Hazel inspires the company to deliver an exceptional product to a developing marketplace. She guides governments through zoning reforms -- allowing walkable, mixed-use, compact, resilient places to develop by-right -- and helps developers get things built under the increasingly prevalent form-based codes and character-based land use laws of the new economy.
Read: How Hazel thinks
Email: hazel@placemakers.com
Phone: (204) 960-0100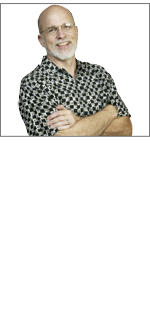 Ben Brown
Principal | Storyteller
Franklin, NC
"Lasting places have lasting stories.
I help you tell yours."
Ben connects, helping build environments of trust so planning can be about testing ideas instead of protecting turf and battling through cynicism. With solid communications and facilitation skills, he fosters a genuinely inclusive process and coaxes fence-sitters and doubters towards common ground -- a place where shared goals stand in bold relief against divisive perspectives. Leveraging skills acquired through training and years of experience in fiercely competitive, deadline-driven arenas, Ben helps keep the promise of placemaking as a community-building exercise.
Read: How Ben thinks
Email: ben@placemakers.com
Phone: (828) 508-5002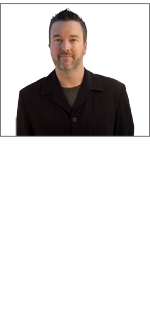 Scott Doyon
Principal | Storyteller
Atlanta, GA
"I make sense of place."
Scott Doyon tells stories that help connect people. To the idea of place. To productive, collaborative participation. To opportunities that build community ties and inform successful implementation. In his work with cities and towns, he helps navigate the politics of public engagement with communications strategies rooted in context. Leveraging his ten years with global branding powerhouse J Walter Thompson and 15 years since in the dedicated service of place, he delivers clarity of both purpose and value to the myriad endeavors that bring us together.
Read: How Scott thinks
Email: scott@placemakers.com
Phone: (404) 372-5394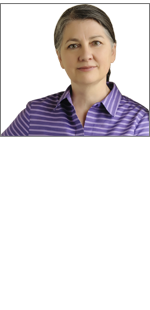 Susan Henderson
Principal | Town Planner
Albuquerque, NM
"Place begins as a state of mind.
I turn it into something you can use."
As an architect, urbanist and writer, Susan combines a wealth of practical experience with stellar project management skills to lead even our most complicated engagements. LEED-AP certified, she brings an expertise in sustainability to code writing, and continues to helm an ever-increasing number of PlaceMakers' town planning and coding endeavors.
Read: How Susan thinks
Email: susan@placemakers.com
Phone: (505) 975-3258

Kaid Benfield
Senior Counsel
Washington, DC
"For a place to work for the environment, it must also work for people.
I help communities protect and create places that do both."
Kaid Benfield is among the nation's leading voices on how to make cities, towns, and neighborhoods work better for both people and the environment. A longtime leader of the smart growth movement, he served for over two decades as director of the smart growth and sustainable communities programs at the Natural Resources Defense Council, driving positive, forward-thinking approaches to environmental challenges in the places where Americans live, work, and play. Before that, he led the litigation of some of NRDC's most important legal cases. He also co-founded Smart Growth America, as well as LEED for Neighborhood Development, a national process for defining and certifying smart, green land development, and conceived and led NRDC's Green Neighborhoods project, helping underserved communities and community development corporations create strategies for inclusive, neighborhood-led revitalization. A prolific public speaker and writer, Kaid was voted one of "the 100 most influential urbanists" worldwide on the prominent city planning website, Planetizen.com, and previously was named one of "the most influential people in sustainable planning and development" by the nonprofit Partnership for Sustainable Communities and "one of the top 100 city innovators worldwide" by the website Future Cities. For years, Kaid also taught law and policy for sustainable communities at the George Washington University School of Law. Kaid's latest book is People Habitat: 25 Ways to Think About Greener, Healthier Cities.
Read: How Kaid thinks
Email: kaid@placemakers.com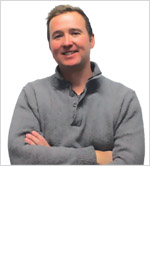 Andrew von Maur
Urban Designer
Berrien Springs, Michigan
Having lived, studied, and worked in Europe extensively, Andrew von Maur brings a particular interest in craft cultures, historical precedent, placemaking, pedestrian-centered urbanism, and traditional understandings of stewardship and beauty to PlaceMakers' projects. One of our long-time collaborators, he's had a hand in many of our most elegant design endeavors.
A well-credentialed professor with Andrews University, von Maur's professional qualifications include extensive experience in urban design, town planning and zoning reform. This includes a diverse range of projects -- infill, suburban retrofit, resort communities, and transit-oriented development. Other professional work includes significant experience with residential and mixed-use building design, traditional heavy timber frame design and construction, and freelance building design consultation for custom homes.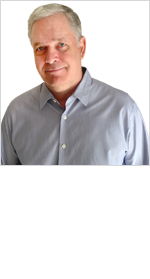 Paul Crabtree
Civic Engineer
Ojai, California
Often a part of PlaceMakers projects, Paul is a Civil Engineer who has focused his work on the integration of intelligent urban infrastructure with New Urban and Smart Growth Planning. Paul combines historic and contemporary design and engineering techniques to create innovative civil infrastructure plans and construction documents in order to implement unique visions which expand the cannons of sustainability, livability, and lovability of place.
Paul is the founder and president of the Crabtree Group, Inc. He is a faculty instructor for the Form Based Codes Institute and a leader in the Congress for New Urbanism Rainwater Initiative, as well as an author and lecturer on sustainable infrastructure, from water to transportation. Paul is a founding member of the Transect Codes Council, and a contributing author of Sustainable and Resilient Cities (Wiley, 2011).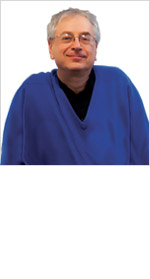 Scott Bernstein
Economic Strategist
Chicago, Illinois
It's no wonder Scott Bernstein is such a valued PlaceMakers' contributor. Appointed by President Clinton to the President's Council for Sustainable Development, where he co-chaired its task forces on Metropolitan Sustainable Communities and on Cross-Cutting Climate Strategies, he's contributed to Federal panels on climate change, development strategy, and science policy.
As the Co-Founder and Chief Strategy + Innovation Officer of the Center for Neighborhood Technology (CNT), Scott works to understand and better disclose the economic value of resource use in urban communities, and helps craft strategies to capture the value of this efficiency both productively and locally. He studied at Northwestern University, served on the research staff of its Centre for Urban Affairs, taught at UCLA and was a founding Board member at the Brookings Institution Metropolitan Centre. He serves as a Fellow of the Centre for State Innovation, and works with governors, mayors and metropolitan organizations. 

---
278 Comments