Urban Happiness Index Revisited
A couple of weeks ago I floated some ideas on a national Urban Happiness Index. Similar to Gallup-Healthways Well-Being Index and Bhutan's Gross National Happiness index, which is being contemplated by China, an Urban Happiness Index would tie satisfaction and wellbeing to the form of the built environment. Perhaps an alternative idea would be the Healthy Place Index.
The data review of work done to date on this subject was a delightful undertaking. Thanks to all of you who commented in various places on my last blog on this subject – additional ideas and insights welcome in the comments section below.
Making Healthy Places is a great book by three physicians, Andrew Dannenberg, Howard Frumkin, and Richard Jackson, who diagnosis health problems pointing to the causes in our built environment. Their prescription for healing is retrofitting our neighbourhoods to encourage physical exercise, a healthy diet, low pollution levels, accessible nature encounters, and mental serenity. Several poignant quotes from the book:
"The manner in which we design and build our communities—where we spend virtually our entire lives—has profound impacts on our physical, mental, social, environmental, and economic well-being."
"The trouble is that in the last half century, we have effectively engineered physical activity out of our daily lives. Health is determined by planning, architecture, transportation, housing, energy, and other disciplines at least as much as it is by medical care."
"The modern America of obesity, inactivity, depression, and loss of community has not 'happened' to us; rather we legislated, subsidized, and planned it."
After reading their book, I'm thinking perhaps the Urban Happiness Index could be instead the Healthy Place Index. They recommend health impact assessments to quantify the health outcomes of proposed projects and policies and to provide recommendations to promote healthy places.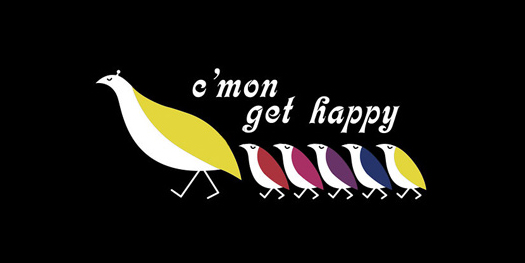 They recommend a variety of walkability measures and note "Pedestrians present on the street as akin to an indicator species for a healthy community." To that end, The Healthy Development Measurement Tool is a collection of metrics to assist urban planners and public health proponents consider health needs in development plans and projects. Developed by the San Francisco Department of Health, it is now in use in Oakland, Denver, and Geneva.
Soul of the Community from the Knight Foundation shows the importance of community attachment, with the top 3 things that make people feel connected to their community being the area's physical beauty, opportunities for socializing (closely tied to urban form), and the city's openness to people. Cities with the highest rate of attachment had the highest rates of GDP growth.
The Happiness of Cities, by Richard Florida at the University of Toronto, Charlotta Mellander at Jönköping International Business School, and Peter J. Rentfow at University of Cambridge, seeks to answer why some cities are happier than others. "The findings suggest that human capital plays the central role in metropolitan level happiness and well-being, outperforming every other variable including income." Richard Florida summarizes the study on The Atlantic.
Kaid Benfield writes frequently on the subject of the happiness generated by places. The environmental building blocks of urban happiness essay on the way our cities and towns are configured extracts the relationship to our mental and emotional well-being from insightful studies. He also reviews Dr. Richard Jackson's t.v. series, Designing Healthy Communities. In 'The Pursuit of Happiness': How Do Communities Make Us Happy? Kaid writes on the "concept of 'happiness' as an objective of our nation, "It is the only right mentioned not once but twice in that powerful opening to the founders' Declaration of Independence."
Community Indicators Consortium will take place November 15-16 in College Park, Maryland, and includes an interesting track for Regional Frameworks for Assessing Sustainability.
Kate William's essay, Sustainable Happiness, looks at the relationship between fear and love, and goes on to give examples of sustainable happiness initiatives within community development.
The Canadian Centre for the Study of Living Standards indicates "Canadians are a stubbornly happy bunch." "The most important reason for geographical variation in happiness in Canada is differences in the sense of belonging to local communities, which is generally higher in small CMAs, rural areas, and Atlantic Canada."
The Wellness Lenses of the Original Green is Steve Mouzon's photo-rich essay which ties community form to wellness of body, wellness of mind, and wellness of spirit.
The Globe and Mail's Time to Lead series addresses walkability and health.
Charles Montgomery's Happy City, to be published soon, looks at the emerging science of happiness as a way to mend cities.
The Prince's Foundation blogs in the pursuit of urban happiness.
Intangible Dividend of Antipoverty Effort: Happiness in the New York Times finds that poor families given subsidies in the 1990s to move out of poor neighborhoods did not end up with better jobs and more education, as was the hope. "This vast social experiment," notes Tavernise, "tested a long-held theory that neighborhood is an important determinant of an individual's success." According to Jens Ludwig, the lead author of the study, "The improvement in happiness was equal to the level of life satisfaction of someone whose annual income was $13,000 more a year."
The Berkley Group's Creating Strong Communities sets forth a measurement framework to assess the quality of life and strength of community on new housing and mixed-use developments in England.
Datahaven in New Haven, Connecticut just completed a randomized survey of 2,600 on well-being, social capital, health and the built environment, the Greater New Haven Community Wellbeing Survey. Results will be out soon.
Ancillary essays and studies not directly tied to urban form:
World Happiness Report by Columbia University's Earth Institute indicated a global demand for more attention to happiness as criteria for government policy. Commissioned by the UN General Assembly for April 2012 United Nations Conference on Happiness, report "reviews the state of happiness in the world today and shows how the new science of happiness explains personal and national variations in happiness." "The happiest countries in the world are all in Northern Europe (Denmark, Norway, Finland, Netherlands). Their average life evaluation score is 7.6 on a 0-to-10 scale. The least happy countries are all poor countries in Sub-Saharan Africa (Togo, Benin, Central African Republic, Sierra Leone) with average life evaluation scores of 3.4."
Graphic: Happiness and Income in the U.S. by the Sustainable Cities Collective.
Genuine Progress Indicator is Mark Anielski's index measuring wellbeing ecological footprint, air quality, water quality, domestic violence, happiness, GDP, household debt, recycling, energy use, commuting times. Province of Alberta and City of Edmonton for 52 indicators.
What Happened to Downtime? The Extinction of Deep Thinking & Sacred Space
Sabbath Manifesto: Ten principles for slowing down a bit.
European Quality of Life Survey looks at employment, income, housing and living conditions, family, health, work-life balance, life satisfaction and perceived quality of society. 43,636 people were interviewed in the 34 countries (27 European Union Member States + 7 candidates), and the next report will be out at the end of this month.
Happy now?
So there you have it. Happy now? Depends on where/how you live, I suppose. But what's most important is that finally, more than ever, we now recognize — and are working to improve — the connection between the two.
Check out the entire Urban Happiness Series here.
If PlaceShakers is our soapbox, our Facebook page is where we step down, grab a drink and enjoy a little conversation. Looking for a heads-up on the latest community-building news and perspective from around the web? Click through and "Like" us and we'll keep you in the loop.
Tags
Andrew Dannenberg
,
Charles Montgomery
,
Gallup-Healthways Well-Being Index
,
Gross National Happiness
,
Happiness Index
,
Hazel Borys
,
Healthy Place Index
,
Howard Frumkin
,
Kaid Benfield
,
Kate Williams
,
Knight Foundation
,
Mark Anielski
,
Richard Florida
,
Richard Jackson
,
Soul of the Community
,
Urban Happiness Index
,
Urban Happiness Series