Get content now, on-demand, from our growing library of tutorials.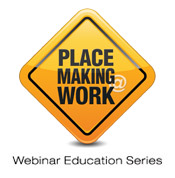 Whether you're a community leader, municipal staff person, developer or citizen advocate, the PlaceMaking@Work Webinar Education Series is about empowerment: Providing the information, tools and perspective you need to effect meaningful change in your community.
Accessibly priced and sensitive to your busy schedule, your entire group or office can train up for just one fee per connection. You can view the ever-growing library of recorded sessions on-demand on any Flash-compatible device.
Keep in mind that these webinars are existing on a dying platform. We are keeping the content live in a legacy capacity for a short while. However, please do not purchase unless you still have a machine that runs Adobe Flash. No refunds. Thanks!
With topics covering the full spectrum of placemaking challenges, you'll find cutting-edge guidance from the industry's leading practitioners. All for just $15 per session. Each webinar runs roughly 60 minutes.
Got questions, need to pay by check, or want to know more about continuing education credits? Click here.
Webinar Marketplace
Complete Program Inventory
Questions & Continuing Education
For questions, contact:
info@placemakers.com
(204) 989-0217
If you'd prefer to pay by check, please send name, title, and email address of registrant, along with a check to:
PlaceMakers, LLC
5136 Sevilla Ave., NW
Albuquerque NM 87120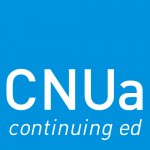 Each live webinar carries 1 hour of CNUa credit, and may be eligible for self-reporting to other professional organizations. Please note, a written test must be taken to get credit for watching recorded sessions. To access tests, just email us after you have watched the session(s).
Once you return your tests to us with passing grades, we will email you a certificate of completion. If you intend to take more than one test in a short amount of time, we would prefer if you ask for them all at once, and we will return one certificate of completion for all your tests. Thanks for learning with us!