Downtown Winnipeg Minecraft Lounge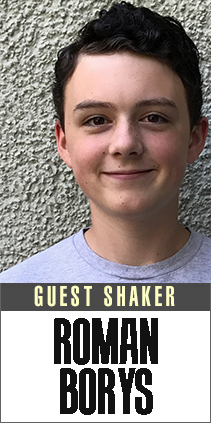 Last summer in Winnipeg, me, my mother, a couple of my friends (Juca Shanski-de-Aquino and Weldon Scott), and the Downtown Winnipeg BIZ put together a Minecraft lounge. Now some of you have probably already read a blog last year that my mom wrote about this same Minecraft lounge. Her blog also included a piece about Pokémon GO, so this is the same thing from a different point of view (and no Pokémon GO).
How to Make a Minecraft Lounge
To start our Minecraft lounge, we gathered five of our old Mac laptops (since my family is a large Apple user), then we had to wipe all of the information on the laptops and update the software because they were very old. We installed Minecraft on all the laptops, then the first big step was complete.
The next step I found the hardest, which was actually creating the Minecraft model of downtown Winnipeg. We installed MCEdit (an application to edit Minecraft worlds and import models) on the two main computers, which would allow us to install the actual SketchUp model of downtown Winnipeg (which we got from George Cibinel and was scaled up in CAD by BLDG Architecture Office Inc.). It took many hard-worked hours before me and Juca got the hang of MCEdit and successfully imported the SketchUp model into a Minecraft world. The second step was complete.
The third step was doing the actual lounge part. So, we took all the computers, the model, an iPhone to create a network, a table to put the stuff on, and a lot of cords (because the old computers' batteries didn't work so they always had to be charging) to multiple different spots in downtown Winnipeg that we had reserved. The model of downtown Winnipeg was a completely blank slate, with all of the buildings imported to scale, but all of the streets and sidewalks blank. When we had everything set up, we let anyone who was in the area (young and old) use the computers to together think about how to make downtown Winnipeg a little bit more friendly, safer, bikeable, and walkable – to help downtown be a better place.
Some examples of things that people added to our model are a very nice sky metro that went around the downtown, a subway (with single-person cars as well as public cars), more bike lanes, a round-about at Portage and Main (a very busy street with nine lanes on Main and eight lanes on Portage that is currently closed to pedestrians), a sidewalk café and a free public library at Portage and Main, a lot of more sidewalks, and many more great things.
This experience helped a lot of kids (and adults) learn a little bit more about our downtown and how to make it a better place. It was very fun for everyone and I especially liked working with all the different groups of people. Everyone was very cooperative (with the few exceptions of people who were spawning polar bears in the middle of the street), so we could easily build very big things like the sky metro which would have taken a much longer time had there not been so many people.
If PlaceShakers is our soapbox, our Facebook page is where we step down, grab a drink and enjoy a little conversation. Looking for a heads-up on the latest community-building news and perspective from around the web? Click through and "Like" us and we'll keep you in the loop.