It's a Trend: More Businesses Are Choosing Downtowns and Walkable Locations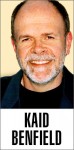 As I reported earlier this year, more and more businesses are choosing to locate in downtowns and walkable suburban locations, in part to attract younger workers who prefer a less car-dependent, more urban lifestyle.
In some cases, as with hospitality giant Marriott, the preference is being expressed in planned moves from sprawling suburbs to transit-accessible places with city amenities. In others, such as with several major corporations in the wealthy Columbus suburb of Dublin, Ohio, the businesses are staying put while, at the companies' behest, the suburb itself is being remade into a more walkable and urban place — a place with a "there," to borrow Gertrude Stein's famous phrase. In still other instances, entrepreneurs are choosing to set up shop in previously disinvested in-town neighborhoods.
This is all great news for cities and the environment. I've said it before, but the flight of people and investment from our central cities that so dominated U.S. development patterns in the late 20th century was tragic for America — for the environmental damage caused by suburban sprawl, for the economic injury caused by dwindling central-city tax bases, for the social damage to neighborhoods left behind. The welcome reversal of those patterns, nascent in some places and at full throttle in others, brings hope for repair of the damage, though some cities (such as Detroit and Cleveland) still have a long way to go to full recovery.
For those places that are coming back, or as in the case of Dublin being made more walkable, the environment especially will benefit as car trips can become shorter and, in many cases, can be replaced by transit and walking trips. We will also need fewer intrusions on undeveloped watersheds and the rural countryside. And, besides, walkable places are good for our health, too.
I've been following this trend for a while, but as of today there is strong new evidence. A new report being released this morning surveys nearly 500 (!) U.S. companies that have moved to or expanded in downtowns and walkable neighborhoods over the past five years. The report, Core Values: Why American Companies are Moving Downtown, was produced by the nonprofit organization Smart Growth America in partnership with real estate advisers Cushman & Wakefield and the Center for Real Estate and Urban Analysis at the George Washington University School of Business. In addition to the broad survey, Core Values contains portions of interviews with 45 senior-level staff members at those companies. The report sheds light on why the companies chose a walkable downtown and what they looked for when making their decisions.
The types of businesses that the researchers found to be locating in downtown areas are diverse. As noted in the executive summary of Core Values:
"The research reveals an enormous diversity of businesses choosing to locate downtown. The companies included in our study represent over 170 specific industries, including 15 software developers and 29 information technology companies, 45 manufacturers, 11 universities and colleges, 7 food production companies, 6 advertising agencies, and 6 oil and gas companies. The group includes 52 companies on the Fortune 500, and 12 of Fortune's '100 Best Companies to Work For' from 2015. And these companies are of all sizes, from just a few employees to thousands.

"Their investments have taken a variety of forms. Our survey included relocations, consolidations, expansions, as well as the creation of new offices or companies. Of the nearly 500 companies included in our survey, 247 relocated from a suburban location (either within the metro area or from a different region), 92 opened a new downtown location or branch, 74 relocated within downtown, 41 expanded existing downtown office space, 20 consolidated a suburban and downtown location, 10 moved from a different downtown, and 9 were brand new companies."
And the new locations are demonstrably more walkable and transit-accessible. The summary continues:
"These companies' new locations are dramatically more walkable than before. The average Walk Score of companies' previous locations was 52; the average Walk Score of the companies' new locations is 88. Similarly, Transit Scores went from an average of 52 to 79 and Bike Scores went from an average of 66 to 78. 

"This trend is visible across the country, in big cities and small ones, in the middle of the country and the coasts, as well as in secondary markets within larger metropolitan areas."
Among the reasons cited by business leaders for choosing a walkable location were to attract and retain talented workers, to support creative collaboration, to be closer to customers and business partners, and to centralize operations.
Cities that take note of the growing importance of these factors will be the ones that benefit most from the trend. "The vitality of downtown neighborhoods is driving commercial real estate in a way that's never occurred before," said Paula Munger, Director of Business Line Research at Cushman & Wakefield, a partner in the study. "The cities that can create the types of neighborhoods businesses and workers desire will be more appealing to firms around the country that are looking to move or set up shop downtown."
Among the downtown-seeking companies highlighted in Core Values are global biotechnology company Biogen, which moved from a large suburban campus in Weston, Massachusetts to downtown Cambridge; Bumble Bee Seafoods, which recently moved into a repurposed factory building in a walkable San Diego neighborhood; and PNC Bank, which moved into a gleaming new skyscraper in downtown Tampa. The report quotes Dianne Jacob, PNC's Senior Vice President of Corporate Communications:
"Initially there was some hesitation from employees about our move to One Tampa City Center. There was some concern about commute time and parking, but the benefits of being centrally located downtown, within minutes of many major businesses, restaurants and entertainment, quickly gave everyone a pretty good sense that being in the middle of the action is a good thing. Now, we're all thrilled to be part of this vibrant, thriving community."
What a difference from fifty, or even twenty, years ago. As Matthew Raimi, Don Chen and I reported in our 1999 book Once There Were Greenfields, around 95 percent of the 15 million new US office jobs created in the 1980s were created in low-density suburbs. In the same decade, suburbs and exurbs captured 120 percent of net job growth in manufacturing. (The number exceeds 100 percent because cities were losing manufacturing jobs at the same time that new ones were being created in suburbs.) In the early 1990s, The Washington Post reported that the central city of Washington, DC, where I live, lost 45,000 jobs.
The trend was toward suburban campuses, office parks, and "Edge Cities" such as Dublin, noted above, Tysons Corner, Virginia, and other locations where corporate offices were surrounded by large surface parking lots and totally inconvenient to commuting by any means other than driving. With only a few exceptions, downtowns were declining or dead.
Now, city centers are springing back to life and suburbs are becoming greener and more urban. And, increasingly, it's good not just for the environment and for cities that suffered in past decades; it's also good for business.
Originally featured on the Huffington Post. Reprinted here with Kaid's permission. Move your cursor over the images for credit information.
If PlaceShakers is our soapbox, our Facebook page is where we step down, grab a drink and enjoy a little conversation. Looking for a heads-up on the latest community-building news and perspective from around the web? Click through and "Like" us and we'll keep you in the loop.