Solid Buildings Last: A tale of public housing, reborn
Earlier this month, as Hazel mentioned in her city-as-running-buddy post last week, our travels took us to Wilmington, North Carolina, where we were doing some long-term master planning for a neighboring town. Part of that job involved a tour around the area, scoping out different models and precedents, and that's when we stumbled into South Front, the subject for today's post.
I don't typically gush on things simply because they're cool but, in this case, I'm going to make an exception because South Front, as best I can tell, embodies a litany of things we tend to advocate in the course of our work. Here's the basics, mixing anecdotal history from both our client and from Chuck, our host at The Verandas Bed and Breakfast where we stayed:
In 1940, the newly-formed Wilmington Housing Authority built Nesbitt Court, a 216-unit housing complex on 13 acres, to meet a rapidly increasing demand for housing brought about by new wartime jobs and the workers arriving to fill them. Very consistent with housing authority projects of that era, it served originally as whites-only workers housing and then for many decades thereafter as your typical subsidized public housing — suffering all the challenges and dysfunctions such places bring to mind and falling further and further into decline until it was ultimately shut down in 2007. With no funds for renovation, the WHA chose to sell the property to private interests, securing a deal to sell it several years later as-is to Tribute Properties for $1.62 million.
Cool thing number one: Federal stimulus funding was available to scrape the site clean, making it more marketable as a redevelopment site. Despite this, the new owner/developer chose to embrace the historic structures and give them new life. "Other developers may have looked at the site as suitable only to tear down and rebuild from scratch," marketing director Kellie Morris has been quoted as saying, "but our perspective viewed the project differently and we recognized that the foundation was already here for a successful rental community."
Cool thing number two:
It's green. On top of its Original Green cred of sticking with buildings already built — 22 in total, all constructed of solid concrete and masonry — it's also LEED Silver which, among other green attributes spread around the grounds, includes programmable, split-HVAC systems in each unit, Energy Star appliances, and groovy interior finishes like concrete countertops.
Cool thing number three: It's cool. Sure, maybe I'm flashing my Gen-X credentials a little freely here but — from the honest materials, to the design choices, to the guiding philosophy — it's just, well, cool, and cool brings new life and new investment to downtrodden places. Accordingly, in just the past few years, new neighborhood businesses have indeed popped up, reassured and inspired by Tribute's work.
I love this project because it proves that conventional wisdom isn't always so wise. For those with the right vision, there's often money to be made working with existing built assets. Granted, if it was ultimately just an effort to displace one population with a more desirable one, I'd evaluate it differently. But that's not the case, as the death of the project's first incarnation, and the birth of its second, were unrelated events separated my multiple years. Today, the site is known as South Front and features 216 one and two-bedroom apartments, ranging in rent from $885 to $1,135. And by all outward appearances, it is a success.
Below are a number of photos to give you a better feel, and there's some great before and afters in this post. Also, if you're a local with any inside-baseball knowledge of the project, please share in the comments.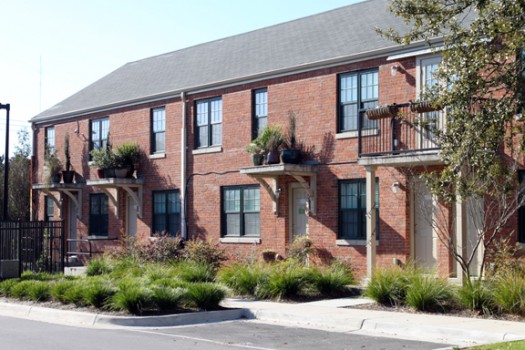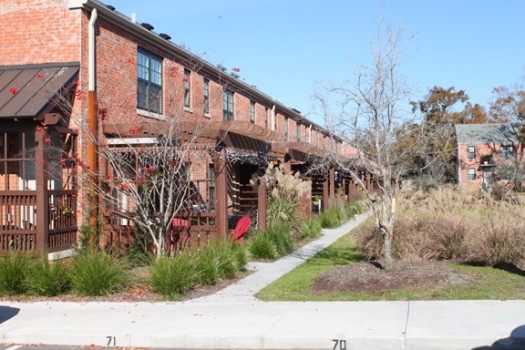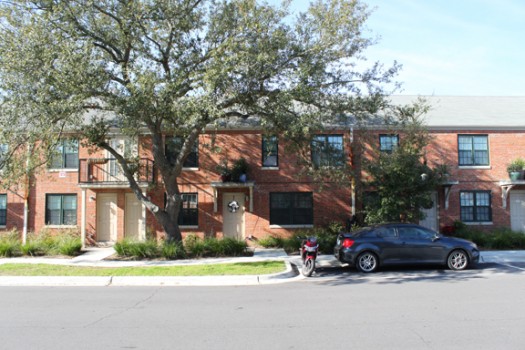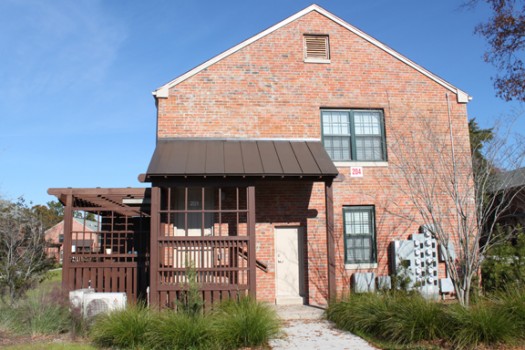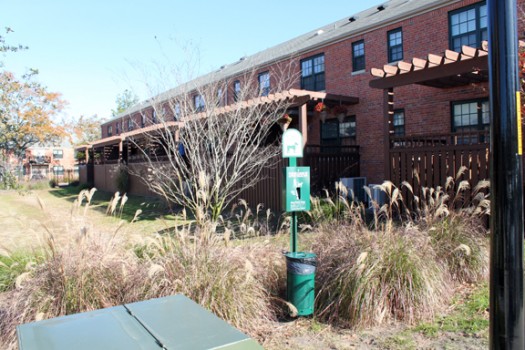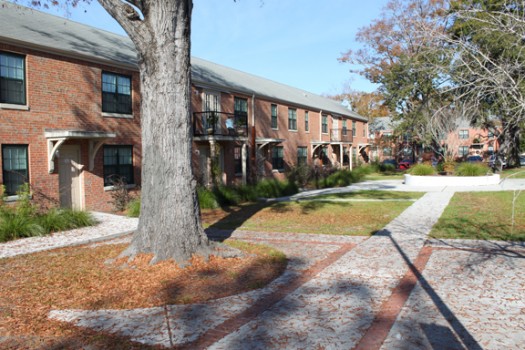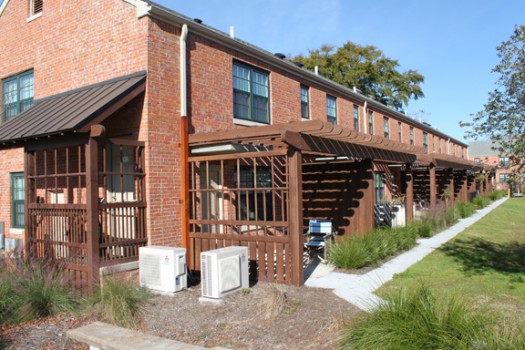 If PlaceShakers is our soapbox, our Facebook page is where we step down, grab a drink and enjoy a little conversation. Looking for a heads-up on the latest community-building news and perspective from around the web? Click through and "Like" us and we'll keep you in the loop.